Every year at our Radiothon for the Nemours Alfred I. duPont Hospital for children there are unexpected moments that show what it is all about.
Back in August Traci Russell contacted me and said that she would love to help at this year's radiothon. She was recently crowned "Pure National Elegant Ms 2015". I told her I wasn't sure what we could have her do, but she was welcome to join us.
Day 2 of the Radiothon arrived and I forgot that Traci was coming. She walked over and introduced herself. I should have known it was her as she showed up in her evening gown complete with sash and crown. It was busy in the lobby and I told her to feel free and walk around and meet the children and maybe sign autographs. Right at that moment, Traci and I noticed a small girl about 30 feet away staring at us. She was about 6 or 7 years old and had obviously undergone treatments that left her with very little hair. Traci motioned for her to come closer and as she did the little girl said "You are a Princess". So I said, would you like to get your picture with a princess? At first she said no. A little nervous. Her Mom convinced her to have her picture taken.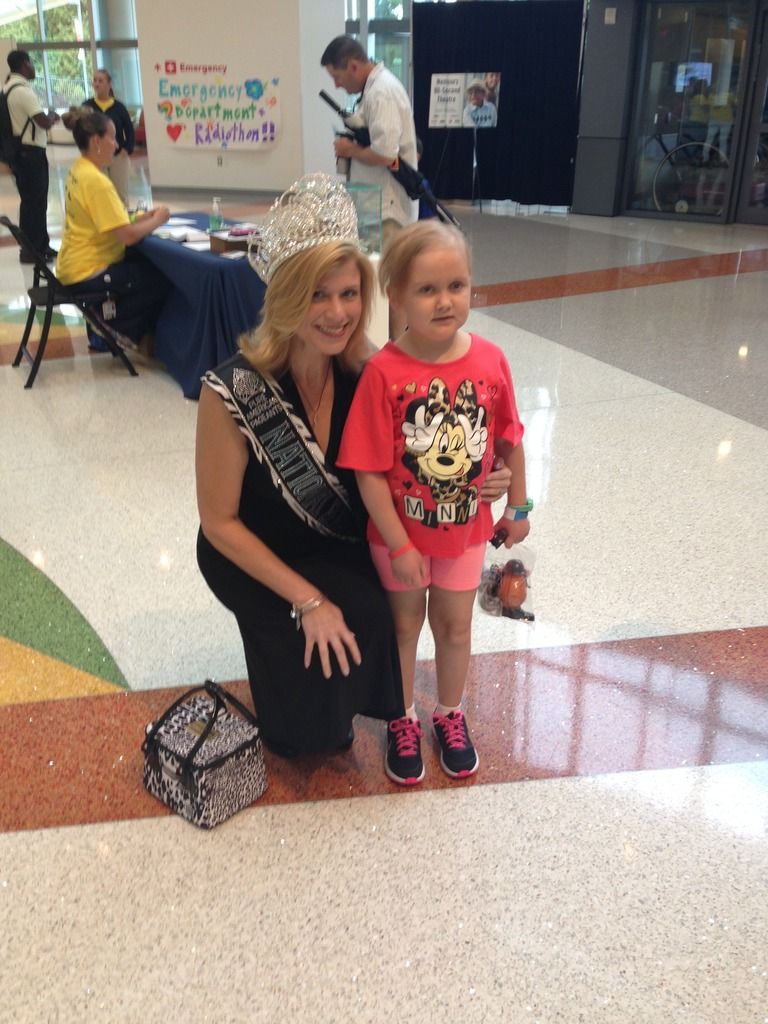 Great moment about to become magical. Traci leaned forward and asked the little girl if SHE wanted to be a Princess. The girl once again nodded not knowing what was coming next. It was at that point that Traci revealed a small box. She opened the box to reveal a smaller crown. She proceeded to lift the crown out of the box and gently place it on the girl's head. At that moment the smile on her face lit up the entire atrium! The passersby and people within 20 yards all turned their attention to our new princess. She became a star for the next several minutes. No doubt forgetting about why she was at the hospital in the first place.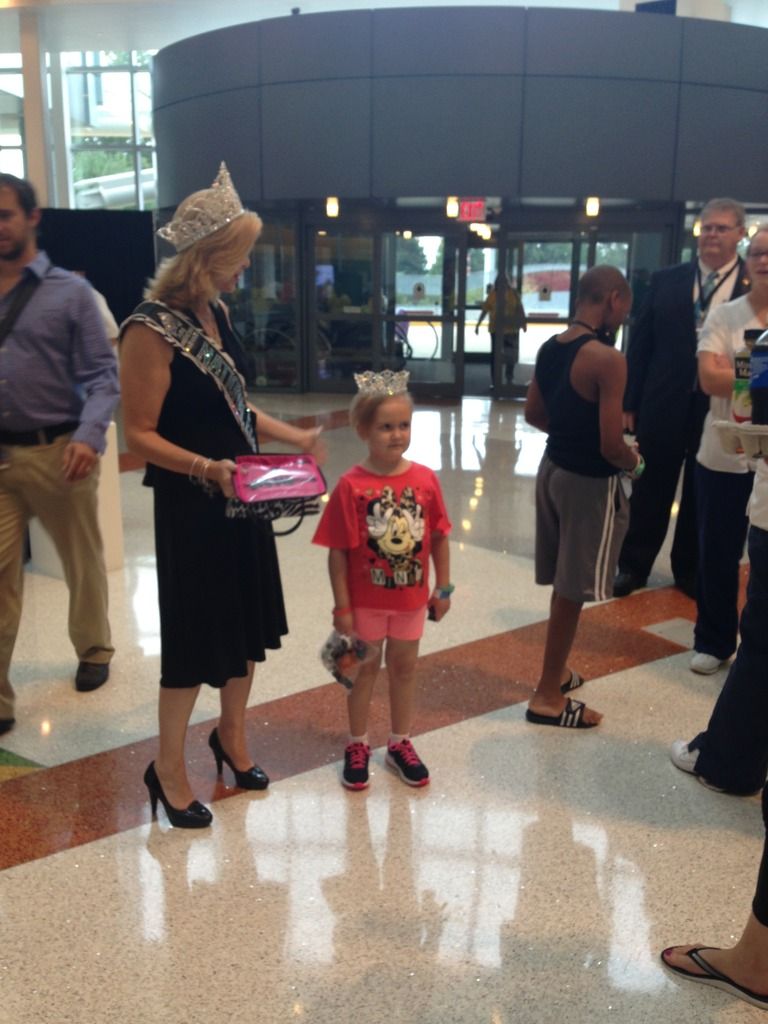 Those moments are about folks giving whatever they can to help change the world. Maybe its a few bucks, maybe it is sharing their skills for good. Everyone has something to give.